• Plan Check
• Site Inspections
• Accessibility Reports
A Large Event Center
This large public event center had never brought most of signs into compliance with the ADA. No attention had been given to the wayfinding needs of non-disabled visitors either. Even luxury suite holders complained because suite signs were unreadable.
We spent several days getting to understand the layout of this complex venue and a system that we soon recognized could cause a problem for both patrons and first responders in a major emergency. Patrons with disabilities would have a particularly difficult time.
Our plan for this facility is a prime example of how to positively impact disabled access, the needs of the general public, and security services, all with one carefully planned, ADA compliant and value engineered wayfinding system.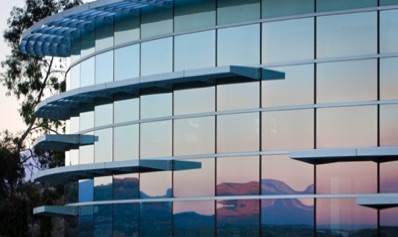 • Customized Solutions
• Comprehensive Sign Programs
• Compliant & Beautiful Design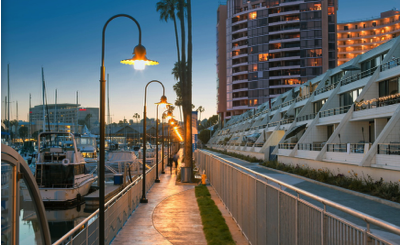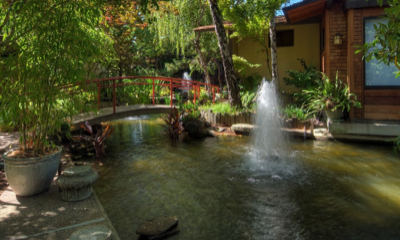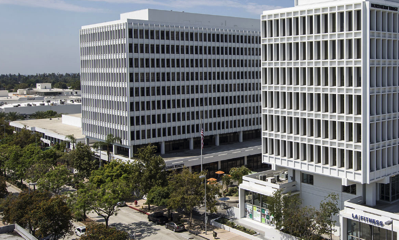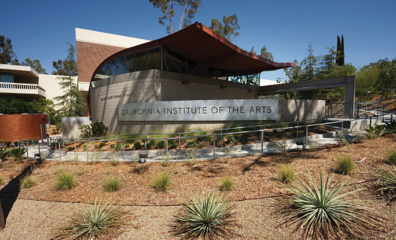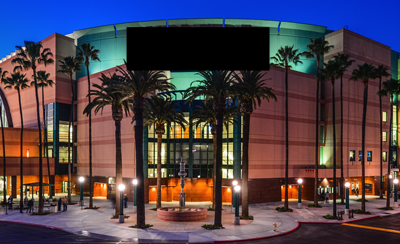 An Entire Community College Campus
We were called to this campus because a blind student had lodged an ADA complaint. Various companies had provided tactile signs over the years, almost all of them non-compliant. Even the newest facility had many signs that were unreadable because of errors. There were few directional signs, and only one delapidated site map. Directories within buildings were very poorly designed and virutally useless.
The campus has major wayfinding challenges because it is built on hillsides, with very few elevators, and one of them is hidden.
This project required everything from redrawing old floor plans because of alterations, to renumbering, to a complete redesign.
A Condominimum Community
This historic community was originally designed and built by Howard Hughes so his airline executives, pilots, stewardesses would have a place to live and stay between flights. It is a landmark right on the ocean. There are three major structures, with some subsidary areas, and there is access by car, by accessible transport or by foot.
Now, many of the residents, who have lived there for years, are elderly and disabled, so the management is becoming more aware of the need for disabled access. Because the buildings are circular, and the floors spiral up, it is quite difficult to work out directional signs to get residents and guests to the many amenities, like pools, a beauty salon, restaurants and a fitness center. In addition, there is a scenic walk along the harbor.
A Charming and Historic Hotel
This was a rare project where the owner was pro-active, and approached a CASp, who then recommended us, even though no one had brought a lawsuit.
The hotel is a set of distinct structures, some with only one story, some with two, with perhaps as few as 5 rooms. There are only two larger units, and one of those cannot be made usable for most people who don't walk or climb stairs. The grounds and even some of the rooms are as much a museum as they are a hotel, since the owner's father was a world traveler who brought back statues and other works of art wherever he went. The grounds have Koi ponds, creeks, narrow pathways, and even a curved Japanese bridge.
The project became a complete "re-do" of the entire sign system.
A Mixed Use Commercial Space in the Midst of the City
We were asked by another sign company to look at this project because they had been asked to create wayfinding signs for an accessible path of travel. The project turned into something much more complex, both because the site had never been developed with accessibility in mind, and because one of the tenants turned out to be uncooperative.
This was a rare project where there were virtually no tactile signs involved, but there was a lot of measuring of spaces between huge planters and pillars. As is all too often the case, the City had not been helpful, allowing rennovations that made access difficult if not impossible in some cases.
A Prestigious Art Institute
As seems to be the case with many schools, this project came to us because of official student compliants. Nothing had been done to bring the school into ADA compliance, and especially not the signs. Since the majority of the campus consists of one large multi-storied building with entrances on several levels, even staff members who have been there for years do not seem to understand the layout, and get confused when asked to point out a specific location.
After we got our bearings, we set out to come up with a plan that would help everyone find their way. Since there are many concerts and exhibits at the facility, it's particularly important for guests to understand where to go to find their particular event. At the same time, much of the wall space had to be left free for exhibits, so loading the walls with large signs was not an option.
Some of our Past Projects