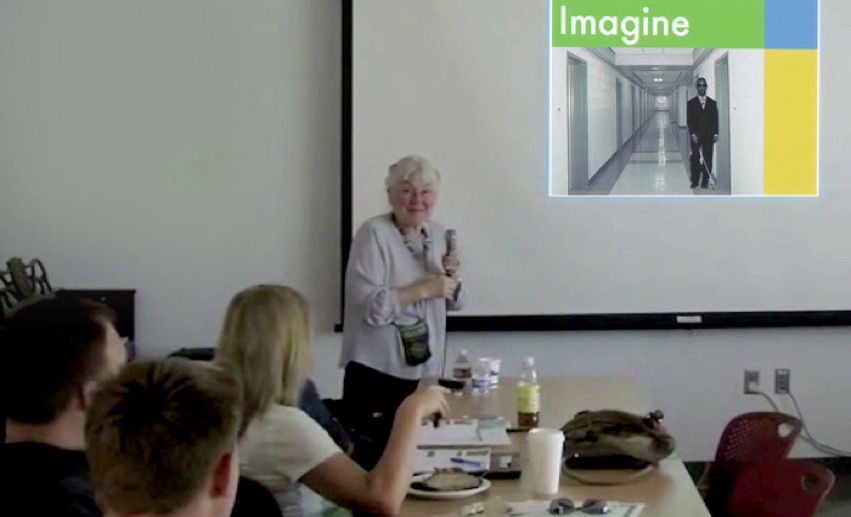 Don't Miss This Opportunity!
This special Seminar is our very first in the Palo Alto area. Our host is Dinah's Garden Hotel, and the seminar starts next door at the Elks Club Event Center, at 4249 El Camino Real, Palo Alto 94306. We have a unique opportunity to include not only a delicious lunch at Dinah's Poolside Restaurant, but to tour and discuss the sign program we are just completing for Dinah's. Included in your package you can choose a downloaded manual or a hard copy manual, and a bundle of our new ABC Vouchers can be added at an additional discounted rate. Please call for discount for three or more attendees.
If you want our 4 hour credit for licensing and a certificate for framing, we must have your name 3 days prior to the Seminar.

Includes new 2019 Edition
Signs and the ADA --
the manual you need if you design, fabricate or sell ADA signs.
Purchased separately, ABC Vouchers are a $50.00 value EACH.
Based on 2019 CA Code
The new code became legally enforceable on
January 1, 2020.
Limited Spots Available! • Palo Alto CA • 10 am-2:30 pm • Fri, Feb 21
Fees
Seminar, Tour, Lunch and Manual.........................
Includes manual (per attendee)
A. Download of Manual: $175.00
B. Printed Manual in Binder: $200.00
Discounted price of $150.00 for government or
non-profit employees.
Includes Lunch, Tour and Manual Download.
Optional Add-ons of ABC Voucher Bundles........
A. 3 Voucher Bundle: $125.00
B. 5 Voucher Bundle: $200.00
ABC Vouchers are used by anyone in your group or company for more complicated "custom" questions that are not answered in the Manual or in the
Contact the ADA Sign Lady
Ask about the new ABC
Vouchers and get a 10 percent discount.